Electrically operated gantry crane is a product developed on the basis of manual portable crane. It adopts two - wheel steering two - wheel electric operation, which can save manpower, improve work efficiency. Easy to operate, straight line and turn on hardened ground. You can switch the operation between push and electric. Lifting equipment can be matched with hand-pull hoist, chain hoist, wire rope electric hoist, etc. It can be operated by remote control or the handle.
Wide application range, and can be used for various fields inside and outside of that room without occupying the space in the workshop. No need of rail and foundation, flexible movement. Mainly used to transfer small material inside workshop ,or cargo lifting in open area. And it is widely used in assembly workshop, machining workshop, mould assembly, maintenance workshop, small freight station, warehouse and garage.
No foundation limited.
It can be installed easily in any flat, hardened ground.
The walking wheels are covered with rubber, which can push smoothly.
The steering wheel is a universal wheel, and the driving wheel electric drive realizes a turn through two-wheel differential.
The operation can be switched between manual and electric.
Cost saving, lower maintenance cost than large crane equipment, lower purchase cost.
Easy installation can reduces installation time and cost.
Safe operating environment.
Small size, easy to disassemble and transport.
The trackless mini gantry crane has been widely praised by foreign customers since our company launched. And our products have been widely sold all over the world. Welcome to consult.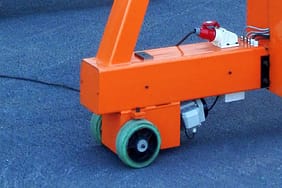 Crane traveling

There is a clutch to switch between manual and electric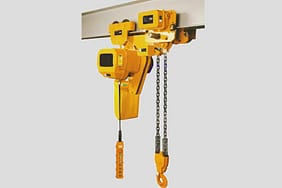 Hoist

Low headroom design can increased height to use of space effective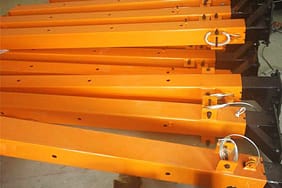 Support leg

Made of square steel tube with light weight and high strength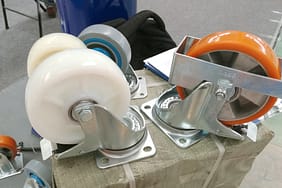 wheel

The wheels are wrapped in PU. The operation is light and the noise is low